Limited edition pink HTC One M9s out now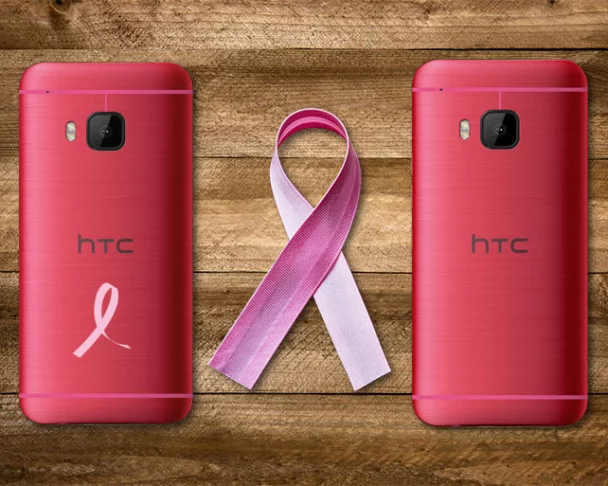 While the new ribboned or ribbonless Pike HTC One M9s may not make it into the Pinkwashing Hall of Shame, the premise is that by purchasing one you're supporting the fight against breast cancer.
No, you're buying a pink phone. No matter how many pink phones you buy, the donation from HTC is going to be $25,000 to the Breast Cancer Research Foundation. You can choose to not buy a pink HTC One M9 and they're still in for $25,000. If you're getting the non-ribboned one chances are you're not even raising awareness.
Similar to the last HTC sales event, they're including $100 in Google Play credit and this time adding a pink Dot View case for good measure in case things weren't entirely pink enough. They claim the case is a $50 value, it's not. I'd really be surprised if HTC were in more than $50 for the $100 Play credit and case.
The phone is going to cost you $649 as you can't get them with a carrier subsidy, and considering the other flagship phones out there now it's not really worth it at that price. It's not a bad phone, just there are better for same or lesser price. They might not be pink though.
If you're not really into the pinkwashing and want to make a donation, I'd urge you to check out Charity Navigator and find an organization to donate to. You can take your savings on the $650 pink phone and donate it to a charity of your choice. I lost my mother to breast cancer in 2003. It sucks.
Anyway, should you want a pink HTC One M9, they're available with or without a ribbon for $649 from HTC.