Samsung releases branded tracker tags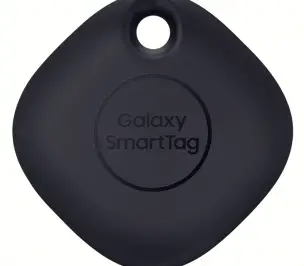 We've entered the Samsung Galaxy SmartTag era, although looking at the features and size it doesn't appear we're all that far away evolutionary from the old Tile-style tracker tag technology.
The main difference appears that the tracking will be supported by Samsung's very well maintained back end and will probably work, which a lot of the other products just didn't, at least not for me. From getting put to sleep by an OS, to crashing and not respawning, tracking technology hasn't been all that great. Betting it will be.
That said, there's not a lot new, and this promo teaser video will have you wanting to throttle someone.
They'll be available January 29th in a couple of versions the Tag and Tag+, it seems at the price points (about $30 & $40 respectively,) it might be less expensive to just replace whatever you lost.
This was shown to me yesterday by Samsung PR, but yeah, work got in the way.
The Samsung Galaxy SmartTag is up for pre-order now, at least the basic version is. Don't know what the difference will be between the Tag and Tag+ except about $10. I do not see the Tag+ as an available option.