Just got a payment failure for Google Workspace for Business? Relax.
Yesterday Google Workspace for Business hit up every contact I have saying credit card failures and that people needed to update their payment methods or face suspension of services October 5th. It's been resolved. As per standard Google operating method you got blamed for a problem, then had to come to Google support to find out that it was their fault (couldn't send out a "whoops, our bad!" email could you Google?))
If they'd email people they accidentally threatened with shutoffs it would be cool… you know… rather than letting your tech support take the brunt of several thousand paying customers who were told they weren't paying coming and asking what's up.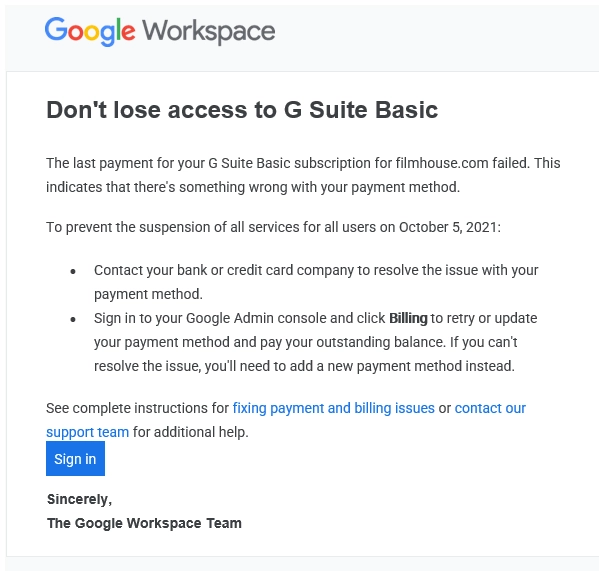 I mean, check your billing, go and verify it's not you, but yeah it's probably not you. Unless it's not September 23rd, 2021