597 days a T-Mobile customer, still not a T-Mobile customer
January 23, 2021 I went to a T-Mobile store and did the conversion from Sprint SIMs to T-Mobile's. I mentioned back in June I felt like I still wasn't a T-Mobile customer because none of the advertising such as Wi-Fi on airplanes, benefits other than service, yadda yadda yadda apply. That's going to be another hour worth of waiting around at a T-Mobile store and I have not had that time.
TL;DR – if you're a Sprint -> T-Mobile person who hasn't logged into their account in a couple of months, might want to do that now.
I had an issue last week with Visual Voicemail. This is T-Mobile's pretty bad voice to text voicemail system, and the issue is it straight up does not even recognize text when the principal from my kid's school calls. Only him. It's ongoing. He times his messages to be about three minutes long and does weekly call-outs. I'm not ignoring them, he also sends emails.
This isn't a huge deal, but a week or so ago I thought other messages were getting caught. Nope, just his. I got on with support and was asked to verify my account and discovered that even though I'd done this a few times in the past year, I was no longer a T-Mobile customer… or at least I did not have an account.
I was "alternately verified," and told for future support I was going to need to get a T-Mobile account. Er, OK. Today I needed that to turn in receipts for my phone, and ran into the T-Mobile account wall. No longer was I typing Sprint.com, being redirected to T-Mobile, then being redirected to Sprint.com. It was go time. Word.
I couldn't verify with my email address. I waited for 15 minutes, tossed myself an email which showed. Tossed a second request to send. Nope. Used my corporate email address which is also run by Google, and bam. 3 seconds. Now I've got a T-Mobile account and can get right down to grabbing my past 4 months of phone records or you know, not.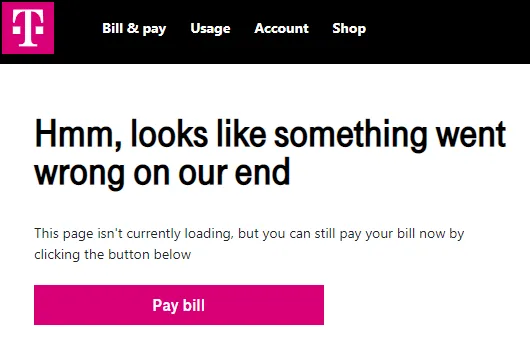 Luckily this isn't time sensitive, but it's something to note if you're one of the poor flock of Sprint people who moved carriers without ever lifting a finger.
You'll need to verify a new account before you get support, you might want to allocate a good 20-30 minutes for that email to come in because that's what it appears it took to get from T-Mobile to my @gmail account, although only 3 seconds to the business gmail account. No idea.
I'm still on some sort of Sprint plan, told I have to go into a store with all phones in hand to change plans and absolutely, under no circumstance, to believe I can switch plans without paying for the previous. That was drilled into me. No idea why. Seriously, 22 year customer with only one bad card transaction (card was compromised, shut down, Sprint hit it the day it was shut down.)
Anyway, Sprint users go ahead and make that account.