I'm fairly surprised how buggy the Google Nest Hub Max has gotten
I received the Google Nest Hub Max a while back from a PR firm, along with the Nest Wifi + Mesh unit and back at the start it was pretty solid. Since the Fuchsia OS update it's been notably unstable and also seems to be talking to an AI on the other side that doesn't know what's up.
I was testing the quick phrases on the Google Hub Max yesterday, asking about the weather, turning lights on and off without having to look or say OK Google, and wondered if I could activate it using something that sounded like a quick phrase, and decided on "What's the frequency Kenneth." as it seemed like a valid question.
The Nest Hub Max did what it should and ignored a non-quick phrase, no look question. I asked a couple of others that it ignored, and then I wondered what the frequency actually was.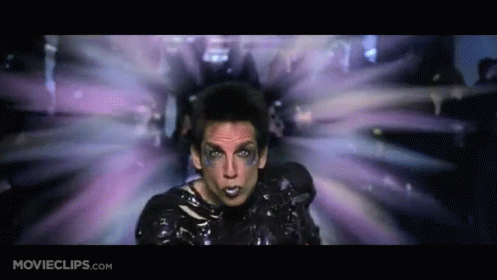 I did my best Zoolander Blue Steel to activate look to talk, and asked "What's the frequency Kenneth?" to which I got a response that while it had been searched on YouTube Music, it could not be found or played. I asked what the frequency was, not to play it. Good job AI figuring out what I meant, bad job not being able to play it. Hrmmm… I then asked "what's the frequency Kenneth on YouTube Music" using look to talk once again and it started playing. Note I did not say "play," nor did I activate using "OK Google." Good response.
I quickly used my newfound jedi powers (hand up pause gesture,) to attempt to pause the song, which was now playing. My powers had failed me, looking around for a Ysalamiri, I found none and went to press pause on the screen of the unit, like a commoner.
The screen went black, the music stopped, the unit rebooted.
Since Fuchsia's official update, I've had probably four reboots while I've been using the unit. It's one of those things I'd love to have fixed, but as Google support doesn't really exist to do anything other than waste my time these days, I've given up. The unit works as long as I don't use it, much like the Nest Wifi. I'll hope for someone to jump through enough hoops with Google's hardware and support that it'll actually get reported to a developer or someone who's not working you up the performative BS tree.
I just realized that other than the original screen Nest Hub, which was the Google Hub, every Nest product has been either a technical fail (IQ cam cable issue that took months and 3 IQ cams, Nest Hello doorbell issues they attempted to get me to change access points for, Nest Thermostat I happened to install during an outage (but has been pretty decent other than home/away assist never working for my wife's account, the whole Nest Wifi saga.))
Yeah, slap Nest on it and I've managed to have serious problems with everything except the indoor Nest cameras.