Jabra Elite 8 Active Review: The World's Toughest Earbuds?
A while back Jabra sent me a pair of a different earbud along with the Jabra Elite 8 Active. I didn't have the mental capacity to review them side by side even though they launched on the same day because, well, life is tough and brain is limited. I got a chance to put these through some testing that is much less stressful than they claim to be able to manage.
If you're looking for a pair of wireless earbuds that can handle anything you throw at them, you might want to check out the Jabra Elite 8 Active. These earbuds are designed to be the "world's toughest earbuds" (according to Jabra,) and they have some impressive features to add to that claim.
I didn't manage to break them during this review, but I will confess I did not try very hard. Are they the world's toughest? You're not getting an answer here.
Design and Build Quality
The Jabra Elite 8 Active are not your typical wireless earbuds. They have a rugged and durable design that can withstand water, sweat, dust, and drops. They are IP68 rated, which is more than enough. Just stop it. That's wonderful. The earbuds have a secure fit they coined "Jabra ShakeGrip technology," that stays in place even during intense workouts. For most of my testing this was "dang, these are really stuck in there. Oh, I haven't noticed them coming out this entire run" (run here meaning since I put them in)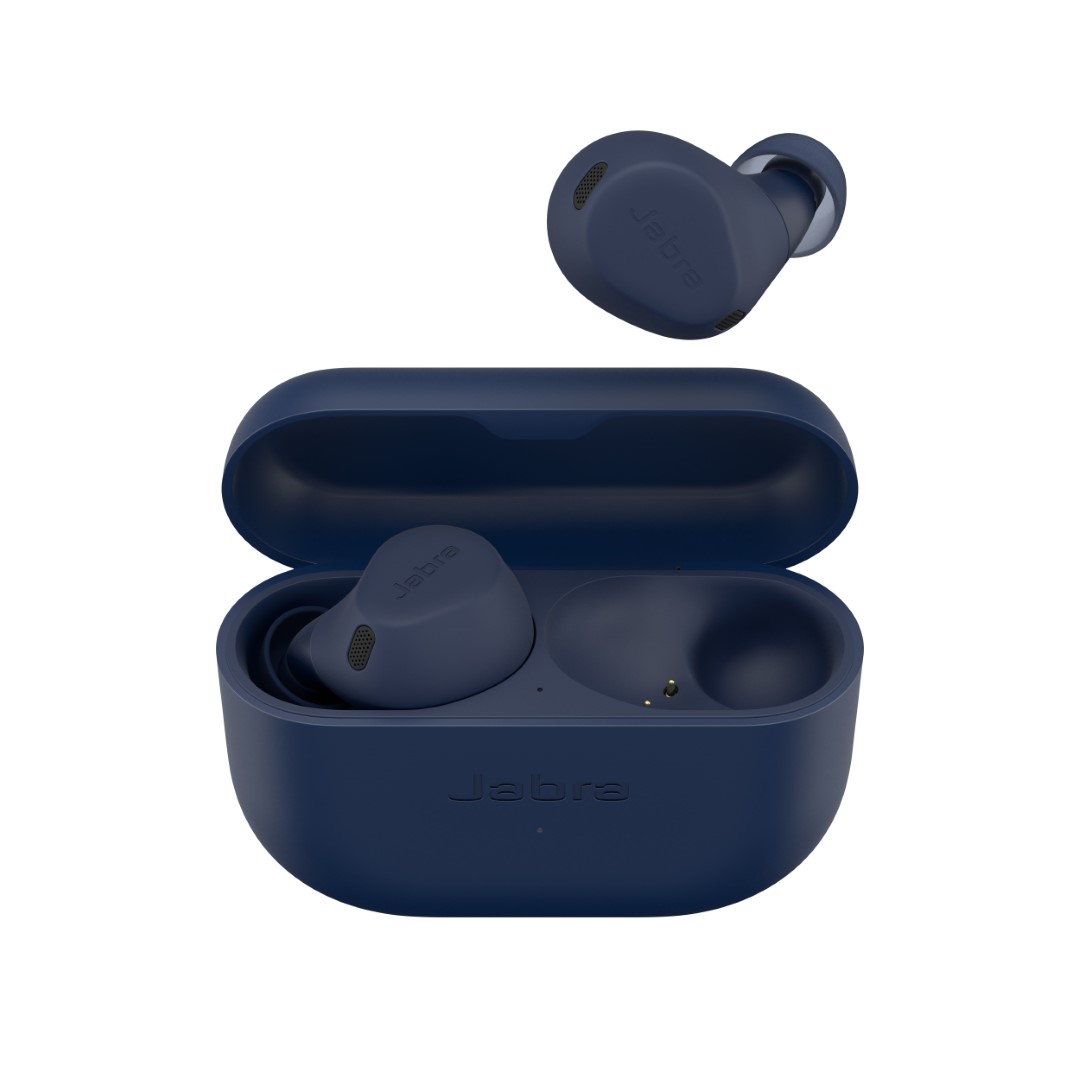 They come with several pairs of different sized EarGels™ so you can find the best fit for your ears.
The charging case is also sturdy and well-made. It has a USB-C port for fast charging and a wireless charging option for convenience. The case can hold up to 32-56 hours of battery life depending on use, while the earbuds can last up to eight hours on a single charge (with ANC,) and 14 hours without ANC.
Sound Quality and Features
The Jabra Elite 8 Active have a balanced and detailed sound quality that can please most listeners. They have a customizable EQ that lets you adjust the bass, mids, and treble to your liking via the Sound+ app. You can also choose from six presets: Neutral, Bass Boost, Treble Boost, Smooth, Speech, and Energize. The earbuds support AAC and SBC codecs, but not aptX or LDAC.
The earbuds have some useful features that enhance the user experience. They have an ambient mode (hear through,) that lets you hear your surroundings without taking off the earbuds. You can adjust the level of ambient sound using the Jabra Sound+ app or by tapping the left earbud twice I believe. The earbuds also have active noise cancellation (ANC) that blocks out unwanted noise. You can toggle between ANC and ambient mode by tapping the left earbud once. The ANC is highly effective at reducing noise, I believe only beaten by the Elite 10 although in use I struggle to hear the difference between the two.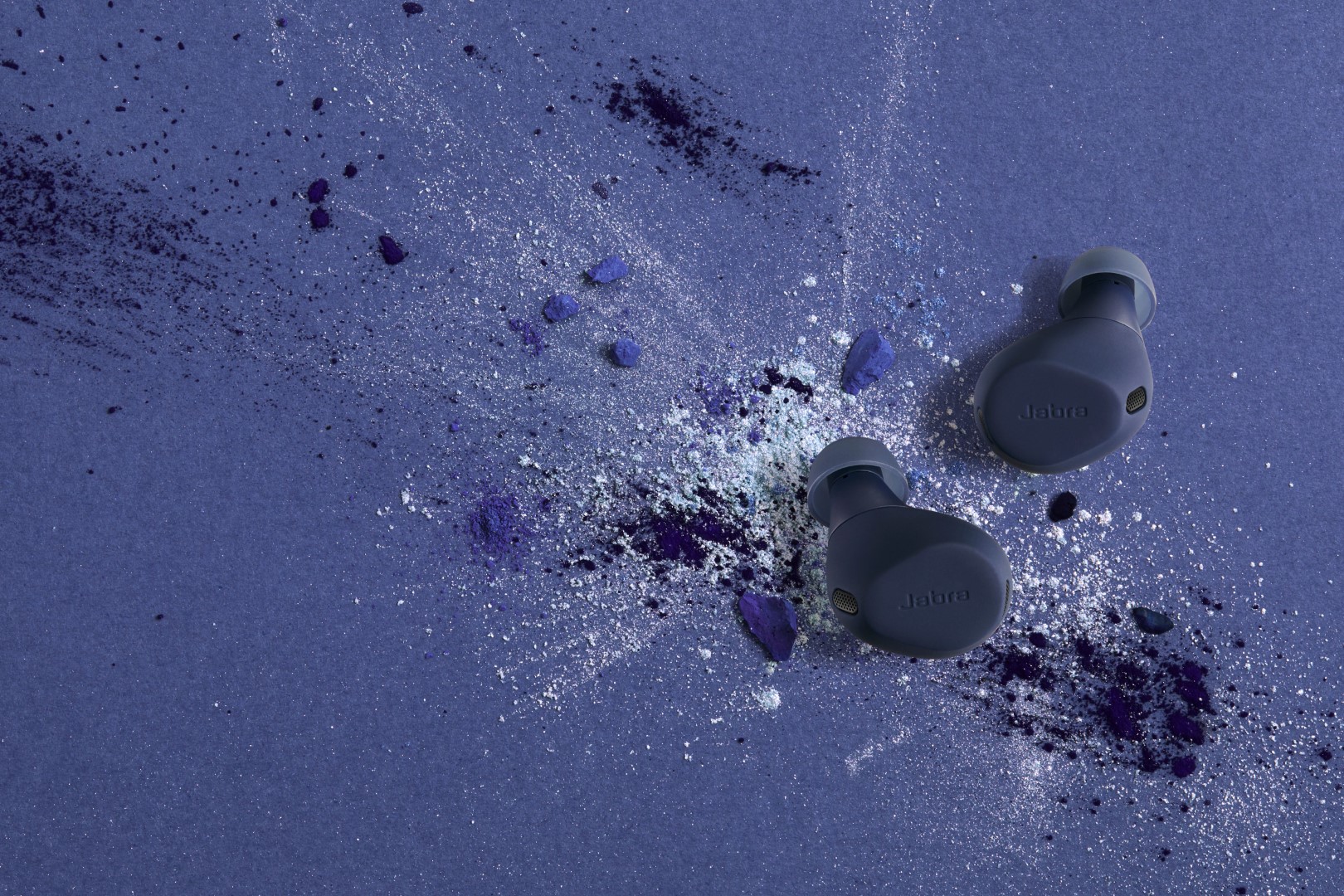 The earbuds have touch controls that let you play/pause music, skip tracks, adjust volume, answer/end calls, activate voice assistants, and more. You can customize the touch controls using the Jabra Sound+ app or by tapping and holding both earbuds for two seconds. The touch controls are responsive and easy to use, they seem less likely than prior generations to accidentally trigger.
The Jabra Elite 8 Active earbuds have six microphones that pick up your voice clearly during calls. The microphones use some sort of Jabra Magic to reduce background noise and wind noise, producing a pretty good call. Most of my calls on these ended up being "I'm at the gym, can I call you back in a minute, thanks."
I read that the earbuds have a low latency mode that reduces audio lag when watching videos or playing games. This was not tested, but using BT 5.3 I'd expect it to be pretty low and also slightly reduce battery life.
Jabra Elite 8 Active specs
Driver size: 6 mm
Microphone type: MEMS (100Hz-8000Hz)
Frequency response: 20 Hz – 20 kHz
Impedance: 16 ohms
Sensitivity: 103 dB
Bluetooth version: 5.3
Bluetooth range: 10 meters
Battery life: 8-14 hours (earbuds), 24 hours (case)
Charging time: 2 hours (earbuds), 3 hours (case)
Charging port: USB-C
Wireless charging: Qi-compatible
Weight: 5 g (each earbud), 46.4 g (case)
Dimensions: 21 x 16 x 23 mm (each earbud), 62 x 45 x 27 mm (case)
Colors: Black, Navy, Mint, Lilac
Military Standard (MIL-STD-810h)
Pros and Cons
Pros:
Rugged and durable design
Secure and comfortable fit (these will not budge)
Balanced and detailed sound quality
Customizable EQ and presets
Ambient mode and ANC
Touch controls and voice assistants
Low latency mode
Wireless charging
Cons:
No aptX or LDAC support, but they do support the AAC audio codec and the LE Audio standard that includes the LC3 audio codec. So, lower quality on older devices.
Price. These things are great but a $200 earbud just hurts my penny-pinching soul.
The main testing environment
Aight, for people who do not know me I'm recovering from some six-month illness that robbed me of my ability to walk for a bit (walking now,) and otherwise downed me. My exercising at the moment is mostly recovery and strength, so jogging has been straight out and there was none. A lot of walking and swimming. The athletic component of my testing ended at a few trips to the gym and noting that 1) everything was quiet around me and I liked that, 2) they did not boom in my ears when I walked or jogged. Keeping in mind jogging here is barely jogging.
I have spent the last two days in a trampoline park that the few moments there are not children screaming at the top of their lungs it's overly loud music that doesn't match the aesthetic or feel of anything except the basketball trampoline area. These have effectively blocked the world enough that I was able to get work done, or when I didn't have work I could pop on something from YouTube and pretend that somewhat decent music was playing.
The one thing that really worked well was the hear-through in these situations. If you've ever had an 8 and 10 year old you know that they can not ever not come up and talk to you about something. Sorry kids, fall break, got a month long membership here and daddy has to work remotely. I could just tap and be able to talk to my kids, which generally was about how there was nobody at the drink stand and there was going to continue to be nobody at the stand so get some water.
I did not do destructive testing, you can read about how tough Jabra thinks they are on their website. The one minor test involved accidentally popping one of out my ear and it falling 7ish feet to a concrete floor. It landed on the eargel I believe as there was no damage visible.
Wrap-up
The Jabra Elite 8 Active are a great pair of wireless earbuds for anyone who needs a tough and reliable earbud. They have a rugged and durable design that can withstand water, sweat, dust, and drops. They have a bizarrely secure and comfortable fit that stays in place even during intense workouts (their claim, my testing was less rugged.) They sound great out of the box but can be customized to your liking. They have some useful features like ambient mode, ANC, touch controls, voice assistants, and low latency mode. They also have wireless charging and a long battery life. They're pretty cool all around.
However, they also have some drawbacks that might bother some users with older devices or who worship at the alter of aptX: They don't support aptX or LDAC codecs, which might affect the sound quality on some older devices.
Overall, the Jabra Elite 8 Active are a solid choice for anyone who wants a pair of wireless earbuds that can handle anything they throw at them. They are not perfect for older class phones that the best they could push were aptX, but they are definitely tough.
If you're interested in buying them, you can find them on [Amazon] or [Jabra's website].
I did receive the Jabra 8 Elite Active free from the company, although I did not ask for it. I do receive a commission on Amazon sales, but you can just go to amazon and search for them if you don't want me to have money to buy more cat toys. Feel free to ask me any questions on these, you'll get answers.
Jabra Elite 8 Active
The Jabra Elite 8 Active are probably a gym-rat's dream featuring a glue-like fit and the ability to tune out environmental noise.
Product Brand: Jabra
Product Currency: USD
Product Price: 199.99
Product In-Stock: InStock
Pros
Noise cancelling
Sound quality
Grip in your ear
Cons
Price
Older codex not supported