Aigo prototype resurfaces as Amtek U560 UMPC
One of the UMP2007-based prototypes favorably received at this year's Intel Developer Forum was the Aigo UMPC. Since its debut two months ago, though, it's kept such an incredibly low profile that it disappeared from the radar.
Fortunately for its fans, it re-emerged in Taipei today as the Amtek U560, another (though presumably the same) prototype that GottaBeMobile has just learned should be going into mass production by year's end. Sporting a slide-up 4.8-inch display (1024 x 600) and just looking very much like my favorite Sony Vaio UX180P (and Engadget readers' favorite UX280P), the 40GB U560 runs Windows Vista and has 512MB of RAM, a 1.3-megapixel digital camera, Bluetooth and wi-fi radios, CF slot, and two USB 2.0 ports.
Pricing and availability are expected to be announced later this week (UPDATE: new info suggests a $1200 MSRP and a "later this year" release), so all the pictures that AVING USA and jkkmobile were able to get today will have to do for now.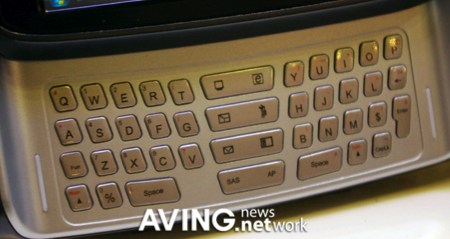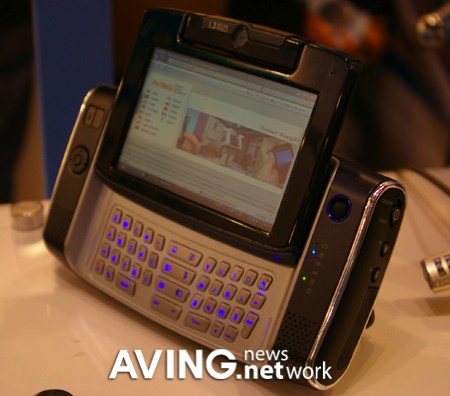 The built-in thumboard looks more useable than the one on the UX, though the blue backlighting looks suspiciously familiar.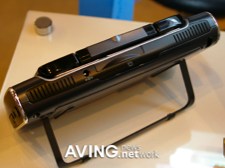 If you remember my quest for a UX180P stand, you'll understand how happy these images of the U560 make me.