HTC Shift X9500 size comparisons
Setting up the HTC family portrait yesterday reminded me of the size comparisons I've done before, so I corralled a few UMPCs and some common household items to put together another round of shots with my six-day-old HTC Shift today. Have a look below to see if the 7-inch device would fit into your gear bag.
The last UMPC I bought was the Fujitsu LifeBook U810 (5.6-inch screen), so that's up first.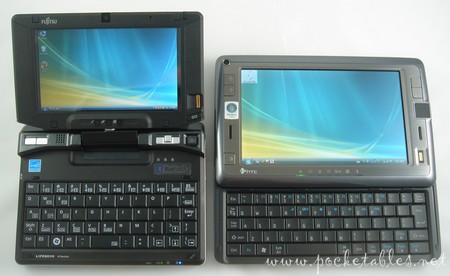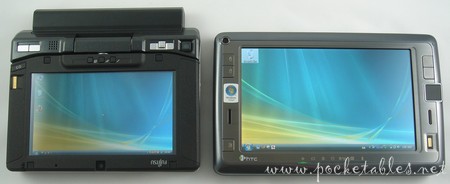 I've got a Wibrain B1 on loan right now, so here it is sandwiched between the Shift and U810: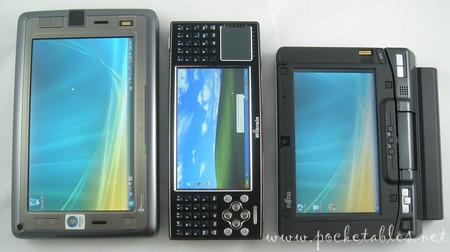 Next is my Sony Vaio UX180P, the smallest Windows machine in the house: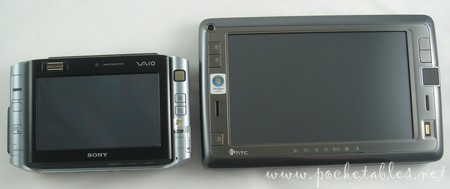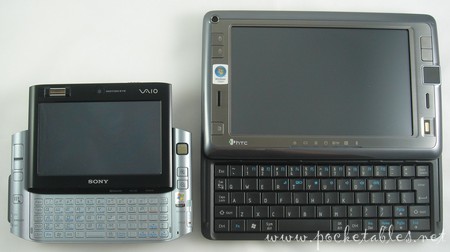 The Vaio TZ isn't a UMPC, of course, but I use it more than any other computer I have so I had to give it some face time:
And to finish off the Windows comparisons, here's how everything (including my Pepper Pad 3) looks side-by-side and stacked on one another: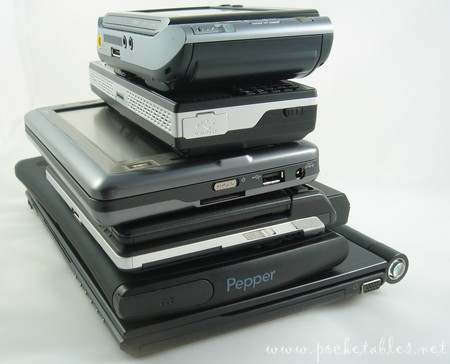 Now let's move on to some common items.
US quarter
Portable Bluetooth keyboard
Magazine
Nintendo Wii game case (DVD case)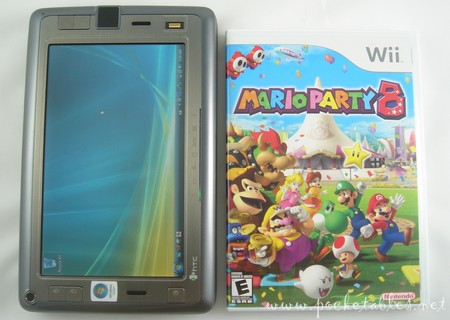 Entertainment Book
Office supplies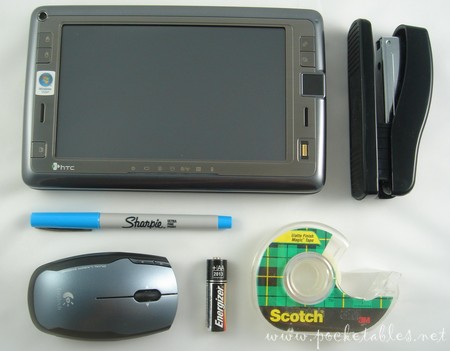 This was probably overkill, but I hope it gave you a sense of how compact and portable the HTC Shift really is. I'm actually beginning to obsess over it, so any excuse to put it under the lens makes sense to me.