Photos with the Google Pigsel 7 Pro
One of the selling points of the Pixel 7 Pro is the camera. Rather than going into great description of what I noticed and a subjective comparison of things, here're a whole bunch of photos taken with some top Nashville Cavies models who are staying with us for another couple of days before finally being reunited with their manager.
All photos were resized (down) and cropped using a PC app (I have a drawing monitor for a reason you know) just because it's easier for me. Many photos used the Pixel 7 Magic Eraser to remover glad tidings that were brought and left on the towel. Click any image for larger pixel 7 Pro photo examples.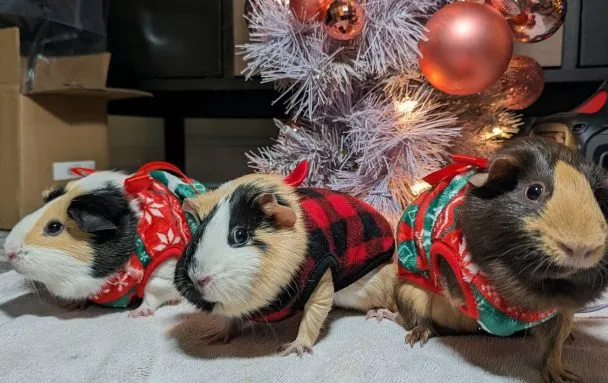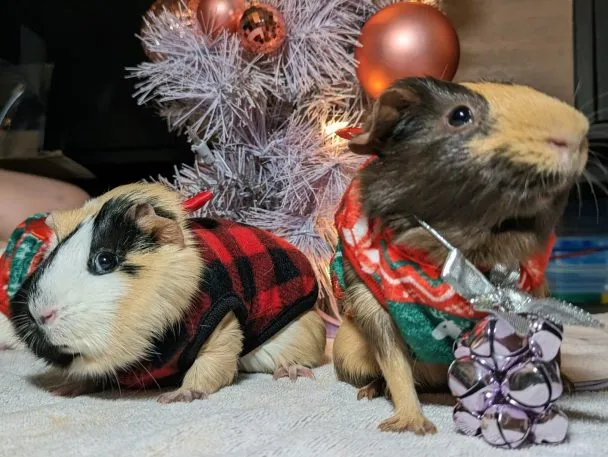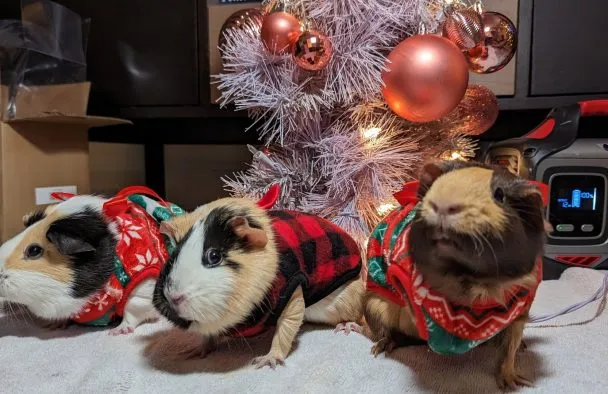 Lighting was one random Amazon LED bulb on the other side of the room and a Sandmarc Prolight. There were six photos out of 53 that needed brightness/levels corrected. I don't know which six and whether they're in this batch.
The only comment I have on the quality of the camera is that depth of field in very nearby objects needs some work. This may be a setting I messed up, may be lighting, may be that any camera is going to have an issue attempting to snap photos at ground level of moving balls of fur.
You can see on some of them there's also an issue with pigselation.