Top 10 Android/Chrome posts of 2013 on Pocketables
In just one hour, it will be 2014 on the East Coast of the US! That means we only have one more hour to relish in all that happened in 2013, before looking ahead to a brand new year.
Android and, by extension, Chrome are by far two of the most popular topics on Pocketables, as evidenced by what devices you use to visit the site, the amounts of comments and feedback we receive on Android and Chrome posts, and the amount of traffic our Android and Chrome stories receive. While we strive to be broad in our coverage by also including iOS and Windows, most of us at Pocketables share your passion and excitement about Google's portfolio of products and services.
That's why I've saved the best for last. Below you'll find the top 10 Android and Chrome-related posts of 2013 on Pocketables, based on your traffic. And if you've missed our previous lists, you can check them out below, too: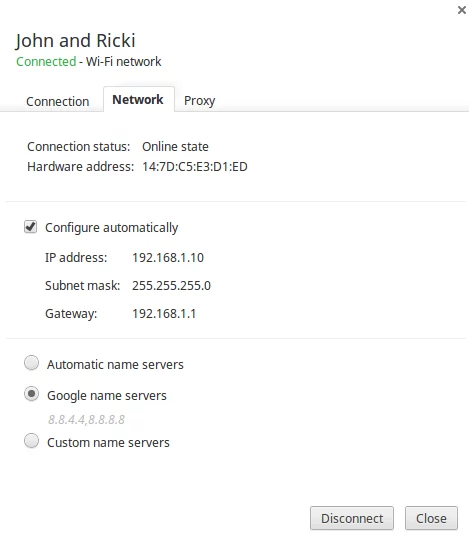 An area that's long been lacking on Chrome OS devices is the ability to manually change your DNS settings. There are lots of reasons why one might want to do this, including avoiding annoying redirects imposed by your ISP and speeding up your general web browsing. Therefore, the inability to change these DNS settings on Chromebooks and other Chrome OS devices was a big, gaping hole that needed to be filled right away. Luckily, it's now really easy to do.
After Aaron's broken Nexus 7 tablet had been sitting on a shelf for a long while, he decided he wanted a more economical option to repair it, instead of purchasing a new digitizer for around $100. He eventually decided to follow the advice of Pocketables reader Paul, who suggested getting another tablet from eBay once the prices went down, then swapping the mainboards and selling the broken hardware as parts to offset losses. As it turns out, another broken tablet seemed to be the most economical solution!
Can you believe that ASUS originally quoted Aaron $205 to repair his broken Nexus 7, even though the tablet itself cost $229? Luckily, he was able to fix it himself a bit more economically (see #9)!
With the Chromecast now offering users an easy and inexpensive way to stream Google content to their televisions, Miracast on the original Nexus 7 isn't as much of a necessity as it might have been – but this news from last July was still pretty cool.
So, you've just unboxed your new Chromebook, set it up, and you're ready to go. You go to install Spotify, and realize that you can't – Chromebooks only work with Chrome apps! Luckily, as Chromebooks become more and more popular, lots of popular services are moving their products to the cloud, and Spotify was no exception.
Slowly but surely, Chromebooks and Chromeboxes are becoming anything but "glorified web browsers," as opponents to Chrome OS like to say. More and more web apps are being developed that mimic or replicate traditional desktop functionality, and now the act of downloading torrents can be added to a growing list of tasks that Chrome OS devices are able to handle with ease, courtesy of JSTorrent.
Back in the Jelly Bean era, many Nexus 4 owners found that the Android Mediaserver process was using up quite a bit of battery. Whatever the cause, the unnecessary battery drain was quite annoying, but luckily back in May a simple and easy way was found for rooted stock Jelly Bean users to end the battery drain caused by the Mediaserver process. Thanks to an XDA member, a simple script was created that ran three commands which kill the Mediaserver process and prevent it from draining the Nexus 4's precious battery life.
One of the neat things that Android 4.2 brought about was support for multiple users on a device. Unfortunately, multiple user support was primarily confined to the tablet world – that is, until Paul showed in March how to enable it in custom ROMs on phones, too.
One of the most annoying things about Android is its fragmentation – not only between different versions of the OS running on different devices, but also the fragmentation of the Play Store. Luckily, in February I stumbled upon a root-only app that helps solve this problem. Called Market Helper, this app does precisely what you'd think it would: it makes the Google Play Store even better, by spoofing your Android device to download otherwise "incompatible" apps.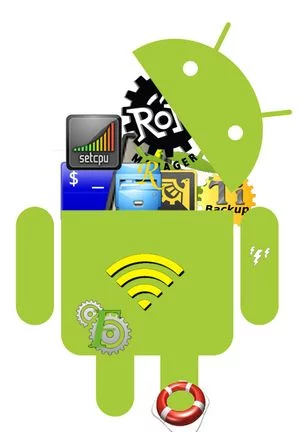 Back in April, Paul set out to create a repository of the most useful Android root applications. Since then, the list has grown and expanded to include dozens of apps in categories like backup, application management, file management, CPU control, root frameworks, WiFi, network, Superuser apps, privacy, recovery interfaces, and many more.
We've continued to update it throughout the year, and will continue to maintain it for as long as it's feasible.